BPC 157: Benefits, Side Effects, Dosage & More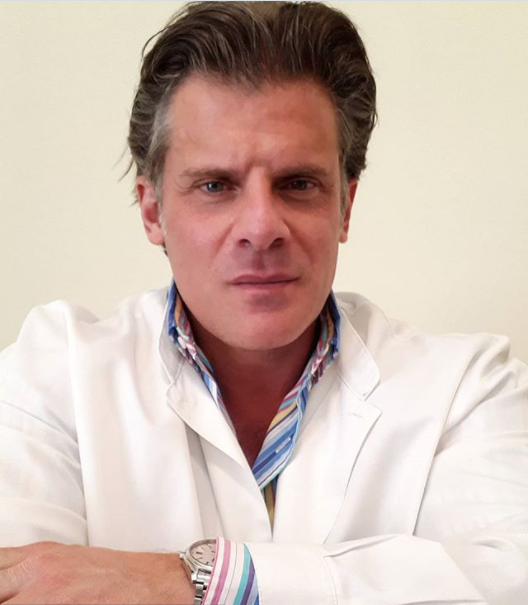 Disclaimer: BPC 157 is only to be used for research purposes, as it is a non-FDA-approved peptide. If you have any questions or concerns, Dr. Touliatos is currently available for consultation.
---
BPC 157 is a peptide consisting of 15 amino acids and is naturally occurring in human gastric juice (1). Thus, BPC 157 possesses GI protective properties, including alleviation from ulcers, bowel issues, or Crohn's disease. We see much promise for BPC 157 in medicine as a potent systemic healing agent when injected or taken orally.
BPC 157 has been described as a "miracle agent" due to its Wolverine-like healing capabilities.
BPC 157 Benefits
Wound and tissue healing
Lowers blood pressure
Muscle recovery
Pain reduction
Reduction in fat mass
Some anabolic effects
Anti-aging
Increased well-being
BPC 157 has very positive effects on the muscles, tendons, CNS (central nervous system), and inflammation. It also has a profound impact on wound healing and tissue damage, commonly caused by corticosteroid use.
We have also found BPC 157 to have cardioprotective attributes, inducing angiogenesis (new blood vessel formation).
In bodybuilding, BPC 157 is becoming increasingly popular among men and women looking to recover from injuries caused by lifting heavy weights. It also enhances muscle recovery, enabling greater volume and training frequency while reducing pain.
With BPC 157 being an anabolic peptide, it may also stimulate subcutaneous fat loss while synergistically increasing muscle hypertrophy and strength.
As with other GH-boosting peptides, we see BPC 157 stimulate collagen synthesis, inducing anti-aging effects.
BPC 157 provides significant pain relief due to its increase in dopamine and serotonin in the brain. Scar tissue may also reduce (especially when applied directly to the area) due to it accelerating the body's healing factor.
As a consequence of these two reward system neurotransmitters being elevated, BPC 157 has provided antidepressant effects in some of our patients. They have also reported brain fog and clarity of thought improving due to this cognitive shift.
Recommended BPC 157 Source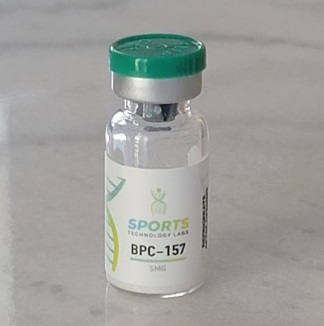 In our experience, Sports Technology Labs formulates the highest quality BPC 157, with a minimum purity level of 98%. This percentage is verified via third-party COAs (certificates of analysis) which are issued to customers.
Discount code: Save 15% on Sports Technology Labs' peptides by using discount code inside15.
BPC 157 Side Effects
There is limited research conducted on BPC 157; however, clinically, there appear to be no noteworthy side effects associated with this peptide.
There are anecdotal reports of users taking BPC 157 for years without any obvious side effects (2).
However, there are several factors to be aware of. BPC 157 is a growth agent; thus, it will cause tissue proliferation like growth hormone. Thus, if someone has cancer, taking BPC 157, in theory, could exacerbate their condition. Thus, cancer patients should not take this peptide.
We have found that BPC 157 can have a reductive effect on blood pressure; thus, individuals on blood pressure medication should be careful of their BP dropping to very low levels, which may cause dizziness or fainting if not monitored.
Unlike other GH-boosting compounds, BPC 157 is not believed to increase blood sugar levels, thus inhibiting any potential rise in blood pressure.
BPC 157 does not appear to pose any toxicity to the liver, kidneys, or heart.
BPC 157 may affect mood post-cycle, as serotonin and dopamine levels spike on-cycle. We do not know if these return to baseline levels or rise temporarily. However, with BPC 157 being a peptide, it is reasonable to believe neurotransmitter levels will return to normal shortly after cycle cessation.
BPC 157 may cause mild headaches in certain individuals.
Update: Although relatively uncommon, we have seen a few users experience histamine reactions to BPC 157 upon initial dosing. Taking cautious dosages to begin with and increasing the dose slowly has helped to mitigate such histamine spikes, enabling affected patients to continue their regimens.
BPC 157 Dosage
An official therapeutic dosage is yet to be established for BPC 157 via a medical authority, as it is not currently FDA-approved.
However, anecdotally, users are having great success when taking 500–1,000 mcg/day orally. Or 400–600 mcg/day when injected under the skin (around the injured area).
Higher dosages can be split in half and thus administered twice a day. Lower dosages can produce very positive effects, in our experience. Thus, higher dosages may only be necessary in extreme cases.
BPC 157 is cycled by some users (like steroids) or taken continuously by others for several years. We need more research to conclude the absolute safety of this peptide over the long term. However, several users have reported no adverse effects when doing so.
BPC 157 Reviews
The following reviews were published in our private group.
I've been deeply invested in using peptides like TB 500, BPC 157, Sermorelin, and CJC-1295/Ipamorelin over the years for growth hormone enhancement and overall recovery. I had really bad knee and back pain that put me out of commission for years; I couldn't exercise or do anything physical. Navigating the world of peptides was challenging initially, especially when trying to pinpoint reliable clinics and pharmacies that prioritize genuine care over mere profit. Determining the correct dosage, method of administration, and length of each treatment was a steep learning curve. What I came to understand was the power of complementing peptides with the right nutrition and incorporating targeted mobility and strength training for recovery. This holistic approach not only accelerates healing but ensures lasting benefits. Combining specific peptides for synergistic effects further amplified my results. Thanks to meticulous research and a tenacious spirit, I shifted from a sedentary, pain-ridden lifestyle to feeling more alive and being in peak physical shape, even in my 40s. The transformation peptides offered me is nothing short of miraculous. I'm eager to share more and learn from all of you!
---
After trying several peptides individually, I found that only the synergistic combo of BPC-157 and TB-4 worked on my connective tissue issues. I've only injected subcutaneously, and my hip that used to pop out of place doesn't anymore. Also, I've read that it doesn't matter where you inject, though I've had the best results when injecting near the area.
---
I have arthritis in my legs and hips and have been injecting there with good results. My ring finger started acting up and would be very stubborn to bend when I wanted to (very jerky). I injected once in the finger, and now it doesn't do that. It's only been two weeks since I injected my finger, but so far, so good.
---
Best Sources to Buy BPC 157
Sports Technology Labs 🇺🇸
Amino Asylum 🇺🇸
Peak Body 🇬🇧
Deus Power 🇪🇺
1. Sports Technology Labs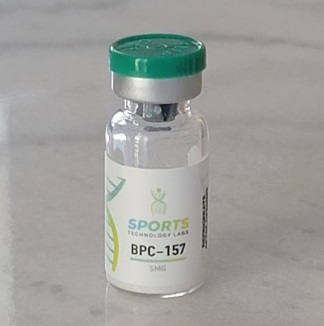 Website: Sportstechnologylabs.com (15% discount code: inside15)
Price: $54.99
Countries: 🇺🇸
Sports Technology Labs' BPC 157 is our most trusted source for US customers due to their guarantee of at least 98% purity. However, in our experience, the percentage is usually higher than this, with the last BPC 157 COA confirming 99.9% purity.
Note: Customers from non-US countries may want to avoid buying BPC 157 from STL, as they have warned of vast delays at the border, which is out of their control.
2. Amino Asylum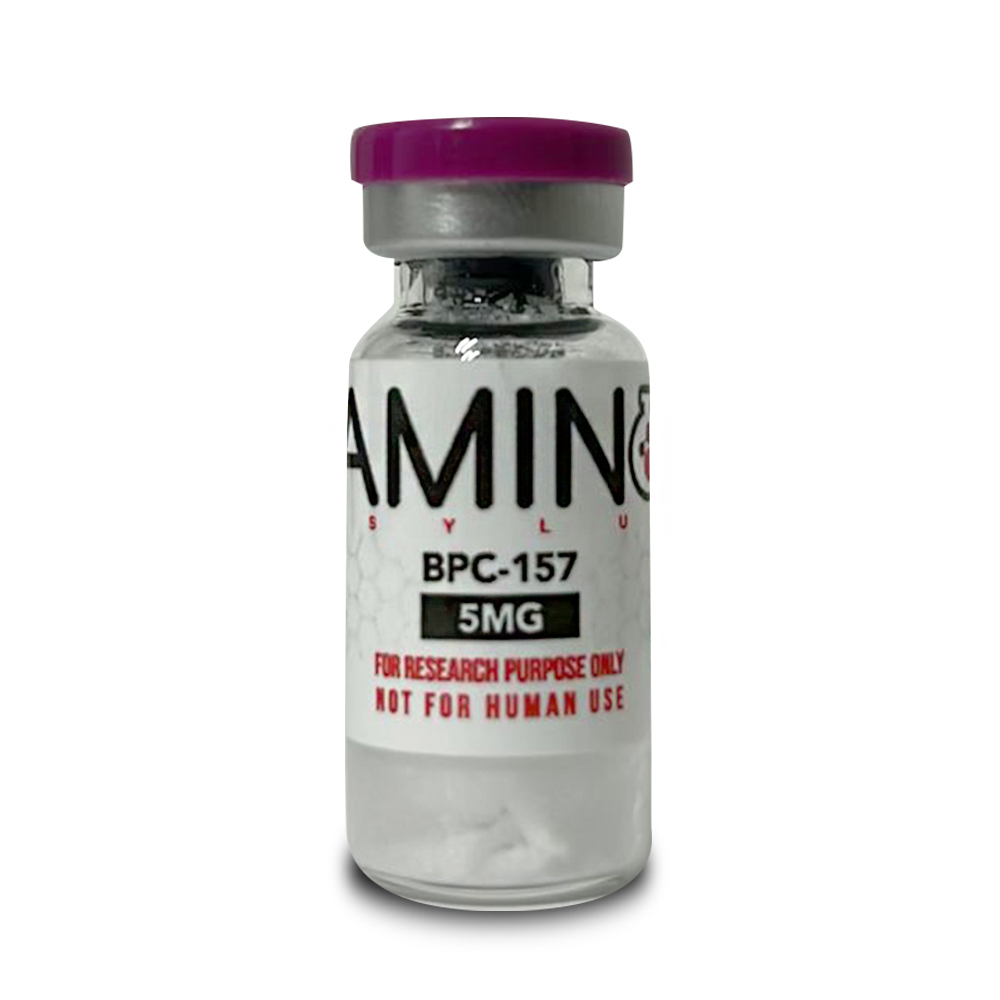 Website: Aminoasylum.shop
Price: $34.99
Countries: 🇺🇸
Amino Asylum provides a considerably cheaper alternative for US customers, with their BPC 157 priced $20 cheaper than Sports Technology Labs. However, this comes with some risk, as no reliable COAs are supplied to customers (no guaranteed purity percentage). Although Amino Asylum's reputation is generally positive, there have been a few complaints of ineffective products.
3. Peak Body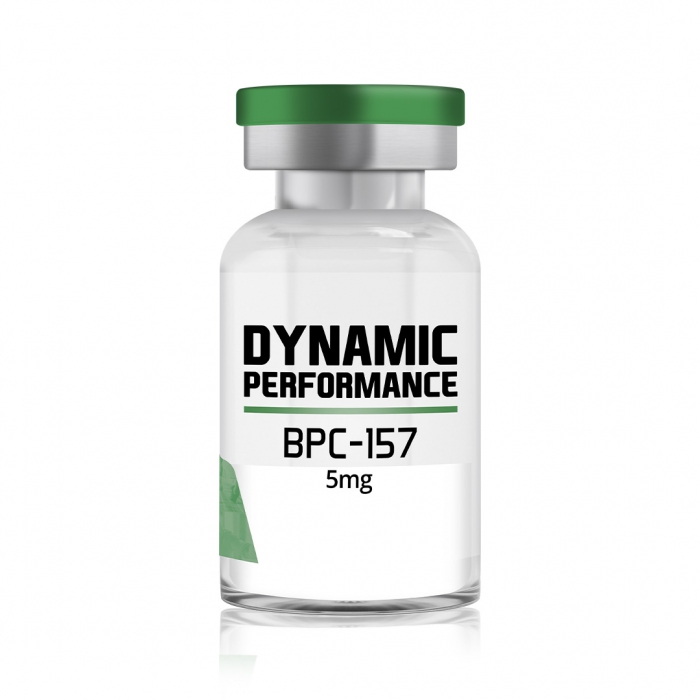 Website: Peakbody.co.uk
Price: £19.95
Countries: 🇬🇧
Peak Body is our most reliable source of BPC 157 for UK customers, with its headquarters located in the north of England. Customers can expect to receive their package in just one business day when spending over £100. If you order below this amount, it will take 3-5 days. If you order before 1 p.m., you can have your package shipped the same day.
4. Deus Power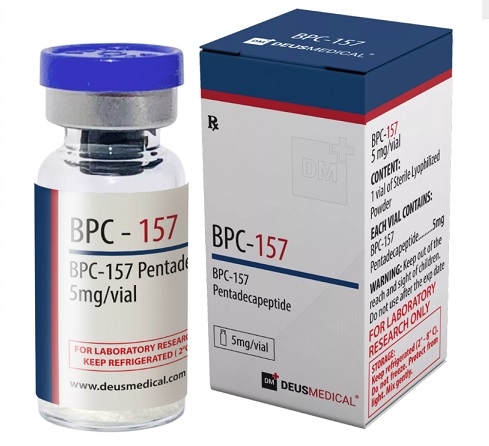 Website: Deuspower.shop
Price: €39
Countries: 🇪🇺
Deus Power is the best SARMs company for stealth shipping, meaning they bypass typical delays when shipping overseas. Their European warehouse location enables them to deliver packages to EU customers in just one week. It can take two weeks for packages to be delivered to non-EU countries. Also, if there are any issues with the shipment, they will send another one promptly.
Their BPC-157 is also lab-tested, and their customer support is excellent (via Telegram or email).
Does BPC 157 Help With Erectile Dysfunction?
Some users report an instant erection upon taking BPC 157, which may be attributed to a surge in dopamine levels. Dopamine induces oxytocinergic neurons in the PVN (paraventricular nucleus); thus, higher levels may increase sexual function in men.
Other men with injuries to the penis (such as tissue damage from venous leaks) may also benefit from BPC 157, due to its repair and rejuvenation properties on a cellular level. Some users have also reported improvements in libido when taking BPC 157 (a consequence of higher dopamine levels).
BPC 157: Injection vs. Oral
Intramuscular injections are the most optimal way to administer BPC 157 for injuries and isolated pain. However, if injections are not preferable, taking BPC 157 orally (swallowing the liquid) is still effective in healing and repair.
If BPC 17 is being utilized for its gastroprotective properties, oral consumption is suitable.
BPC 157 and TB-500
TB-500 is another peptide that can also be utilized as a healing agent. TB-500 is essentially a synthetic version of Thymosin Beta 4, a protein in the thymus gland.
In our experience, both of these peptides are similar in potency regarding healing bones, joints, and connective tissue.
However, we find TB-500 to be the superior peptide for promoting ancillary strength and muscle development.
BPC 157 is the more optimal compound for gastrointestinal issues due to its extraction from this area.
Both peptides can be taken simultaneously for even greater results, as they have different yet complementary mechanisms for stimulating healing.
TB-500 works systemically and thus does not need to be administered to a specific target. BPC 157, however, has localized healing effects, so it is advantageous to inject near the injured area.
TB-500 can be utilized in dosages of 10–20 mg per week. It should be administered 1-2 times per week for peak efficacy.
Is BPC 157 legal?
BPC 157 is legal to purchase in most countries (including the US, Canada, and the UK) for research purposes. This includes administering it to animals and observing its effects. However, it is not supposed to be used by humans due to a lack of FDA approval.
As of January 1st, 2022, WADA officially added BPC 157 as a prohibited substance (3). Thus, athletes will need to check their respective sporting bodies to see if they will be tested for BPC 157 in the off-season as a means to heal quicker from injuries.
Conclusion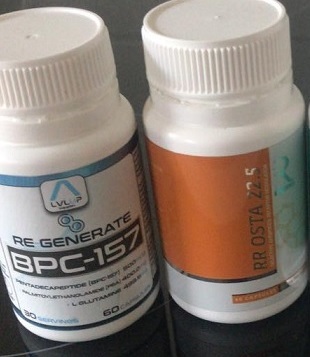 We have found BPC 157 displays numerous positive benefits in terms of healing and rejuvenation (4), combined with few side effects.
Although anecdotal reports deem BPC 157 to be a safe peptide with few adverse interactions, more long-term research is needed for the FDA to confirm this.
Co Authors :